Collection Item
Olivetti Divisumma 18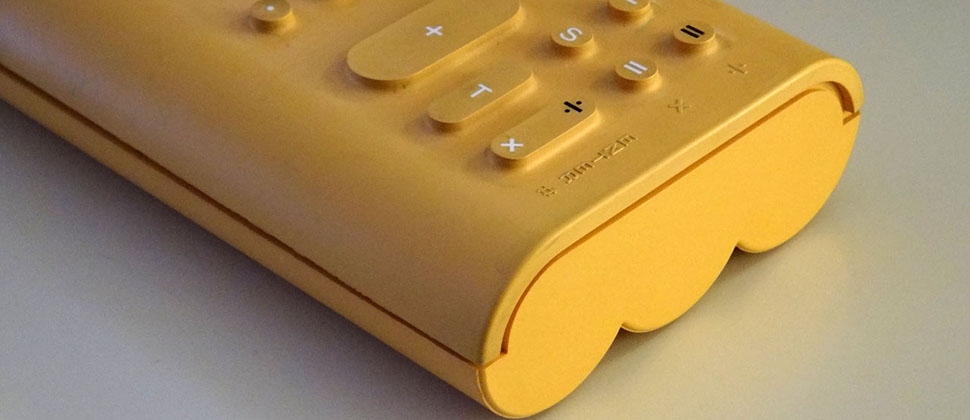 | | |
| --- | --- |
| Brand: | Olivetti. |
| Model: | Divisumma 18. |
| Origin: | Ivrea, Italy. |
| Introduction: | 1972, this example was built in 1974 (based on datecode on chips) in Argentina. |
| Type: | Basic desktop and portable calculator with printer, no display. |
| Functions: | 4-Basic function with memory. Operates with AC power and with 4.8v built-in rechargeable cells for travel. There is an external adapter and battery recharging unit attachable on the left side when uses AC power. You can remove it for battery operation to reduce the weight and size! |
| Display: | No display, only a thermal paper printer with 12 digits and indicators. |
| Keyboard: | 19 "volcano" keys over a single rubber piece with individual switches on the mainboard. Also there is a decimal point selection rotating knob and On/Off switch. There is a red light indication when an error condition occurs. |
| Main chips: | 2 SGS chips: 2051A and 2052B with date code 7418 (around May 1974). |
| Remarks: | This is the portable version of the Divisumma 28 with the same style and usage of a rubber membrane over the keyboard. The keyboard layout, chipset and operation are identical. This attractive design was made by Mario Bellini for Olivetti and this calculator is in permanent exhibition at the MoMa (Museum of Modern Art) of New York. |
| Size: | 12.01 x 4.72 x 2.16 in, 305 x 120 x 55 mm (with attached adapter). |
| Condition: | (8/10) Very Good, some marks on casing, rubber membrane must be cleaned! Full working, printer head moves but does not print, probably chemicals on the paper are dead. |
| Additional readings: | Your can read a complete article about this calc here. Also, read about the exhibition at the MoMa here. |
| Download: | Olivetti Divisumma 18 Operation Manual multilanguage, in PDF format, click here. |
Some advertisements of the Divisumma 18 I found on the web, click on the thumbnail.
Additional images and videos.
Two snapshoots of a "spatial version" of the Divisumma 18 seen on the TV fictional british serie "Space: 1999", episode "Testament of Arcadia" during the seventies.
Source of this images: http://damicalc.blogspot.com.ar/2012/12/olivetti-divisumma-18.html
A TV Spot of the Divisumma 18: (1 minute)
Source: YouTube.com
Pictures of my Divisumma 18.
My other Divisumma 18 during the cleaning process. Actually I have 2 Divisumma 18 calculators.